WESTERN FICTIONEERS CONVENTION 2018!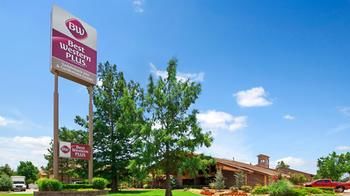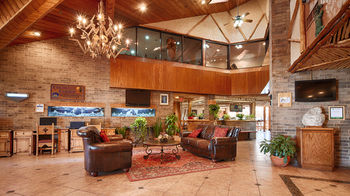 Announcing the Western Fictioneers convention in Oklahoma City! Writing and marketing workshops, in-depth discussions on western historical figures and events, and the chance to rub shoulders with legendary writers of western fiction.
Pack your saddlebags and shine up your boots for the second WESTERN FICTIONEERS CONVENTION! With a stay at Best Western Plus Saddleback Inn & Conference Center, you'll be centrally located in Oklahoma City, walking distance from Celebration Station and close to White Water Bay. This hotel is within close proximity of State Fair Park and Harlow Park.––on September 14-16 2018. Many WF members will be meeting each other for the first time and we have crammed as many fascinating workshops, panels and meet-and-greets as two days will possibly hold!
WESTERN FICTIONEERS 2018 CONVENTION SCHEDULE
FRIDAY, OCTOBER 30
1:00 MUSTERING THE TROOPS: INTRODUCING THE WESTERN FICTIONEERS
2:00 ROMANCING THE WEST (Kathleen Rice Adams, Kat Martin, Meg Mims, Cheryl Pierson, Jacquie Rogers)
BADGES & BAYONETS: LAWMEN, RANGERS AND THE CAVALRY (James Griffin, Robert Vaughan)
3:00 WRITING ABOUT INDIANS WHEN YOU'RE NOT ONE (Dr. Troy D. Smith)
THE YOUNGER GANG: TARGETING THE Y/A MARKET (James Griffin, TBA)
4:00 THE DOCTOR'S BAG: MEDICINE & SURGERY OF YESTERYEAR (Dr. Keith Souter)
6:00 WELCOME RECEPTION
7:00 DINNER – "A FICTIONEERS HOEDOWN"
SATURDAY, OCTOBER 31
8:00 CONTINENTAL BREAKFAST
9:00 LIVING LEGENDS PANEL (Robert Vaughan, Robert J. Randisi, Dusty Richards, Frank Roderus)
10:00 TAMING SOCIAL MEDIA AND OTHER NECESSARY EVILS (Kathleen Rice Adams, JES Hays, Tom Rizzo, Jacquie Rogers)
WHAP! BAM! PAW! PUNCHING UP YOUR FIGHT SCENES (Robert J. Randisi, Frank Roderus, Robert Vaughan)
11:00 I SAID DRAW! GRAPHIC WESTERN NOVELS (Dr. Troy D. Smith)
LITERARY AGENT Q & A (Cherry Weiner of Cherry Weiner Literary Agency)
1:00 PUBLISHERS PANEL (Mike Bray of Wolfpack Publishing, Cheryl Pierson of Prairie Rose Publications, Dusty Richards Golway Publishing , Duke and Kimberly Pennell of Pen-L Publishing, Dr. Troy D. Smith of Western Trail Blazer Publishing, Louella Turner of High Hill Press)
2:00 WRITE 'EM UP, MOVE 'EM OUT: TIPS FOR SELLING YOUR STORY (Dusty Richards)
THE "RIGHTS" SIDE OF THE LAW: LEGAL LABYRINTHS (W. Michael Milom)
3:00 DECONSTRUCTING CUSTER (Steve Kohlhagen, Robert Vaughan)
BUILDING A FRANCHISE: SERIAL NOVEL TIPS & TRICKS (Robert J. Randisi)
4:00 THE CIVIL WAR AND THE WEST (Steve Kohlhagen, Dr. Troy D. Smith)
HOLLYWOOD WEST: THE SCOOP ON SCREENPLAYS (Courtney Joyner)
5:00 PUBLIC MEET & GREET/BOOK SIGNING
7:30 DINNER – "AROUND THE CAMPFIRE"
(Wear your over-the-top cowboy & cowgirl duds for Halloween!)
SUNDAY, NOVEMBER 1
8:00 CONTINENTAL BREAKFAST
9:00 WOLF CREEK: BEHIND THE SCENES (Dr. Troy D. Smith)
10:00 COWBOY CHURCH
You'll get to meet and visit with many legendary (and up-and-coming) Western Fictioneers like Robert Randisi, Dusty Richards, Robert Vaughan, Frank Roderus, Jacquie Rogers, Keith Souter, Tom Rizzo, Cheryl Pierson, Troy D. Smith, L.J. Martin, James J. Griffin, Chuck Tyrell, Kathleen Rice Adams..and many more! They'll be happy to hand out autographs at the Western Fictioneer Book Store!
AND...there'll be special entertainment provided at Friday and Saturday dinners.
WESTERN FICTIONEERS CONVENTION
OCTOBER 30-NOVEMBER 1, 2015
SHERATON WESTPORT PLAZA HOTEL
900 WESTPORT PLAZA
ST. LOUIS, MISSOURI 63146
You may reserve rooms at our special convention rate of $109 per night by:
Clicking HERE to book online or...
Calling the hotel at (314) 878-1500.
Be sure to mention that you are with WESTERN FICTIONEERS.
REGISTRATION FEES (includes all workshops, panels, two continental breakfasts, one welcome reception, and two dinners)
FEE SCHEDULE After September 1, 2015
WF MEMBER INDIVIDUAL
(
$199
)
WF MEMBER + SPOUSE PKG. ($299)
NON-MEMBER INDIVIDUAL $225)
NON-MEMBER + SPOUSE PKG. ($325)
SINGLE DAY ATTENDANCE ($125)
2015 WESTERN FICTIONEERS CONVENTION REGISTRATION FORM
There are TWO WAYS to pay registration fees.
ONLINE VIA PAYPAL (choose "Send Money" option and enter this email address: mfmilom@comcast.net
MAIL CHECK PAYABLE TO: Micki Fuhrman (WF Convention Chair) P.O. Box 59463 Nashville, TN 37205
BOOK HOTEL ROOM DIRECTLY BEST WESTERN PLUS SADDLEBACK INN & CONFERENCE CENTER --
4300 SW 3RD ST , OKLAHOMA CITY, OK 73108 855-516-1090